In some recent years, home automation devices are at their extreme development pace. People tend to make their homes more digitally automated with the assistance of such smart home automation systems. In this quiet hassle, it is quite baffling to get any conclusion even after thorough research. Keeping the same in mind, SpikeBot comes up with the best smart speakers of 2020 which can efficiently digitalize your home. These are the best smart home devices that can ultimately provide aid efficiency.
3 best smart speakers for smart home automation systems: Pros & Cons
Some of the best home automation devices in which people are mostly adopting are in the list format below. In further paragraphs, we will get to compare all three.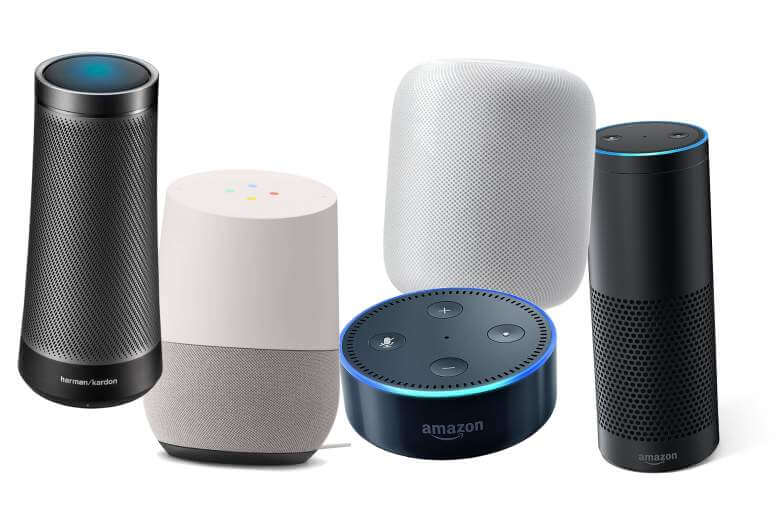 1.     Amazon echo plus (2nd generation)
Amazon Echo Plus (second generation) is a premium smart speaker with built-in Zigbee hub for controlling and managing smart home devices. Tech experts consider its premium sound as the USP of the smart speaker amidst the different smart speakers available in 2020.
Features:
Zigbee Hub for smart home device compatibility
Alexa voice control for playing music, controlling lights, locking doors, adjusting thermostats.
Alexa intercom for keeping your family synchronized.
Multiple layers of privacy control for managing 100% privacy
Pros
The new Amazon echo plus design has come up with earlier and elegance. It is smaller than the last version. And, is completely fabric finished. The overall structure is quite catchy, including the placement of buttons.
The model has upgraded audio quality with better finishing. It also produces omnidirectional sound with no hindrances and buffer-free vocals.
The built-in smart home hub is also one of the most efficient features of Amazon echo plus. It is based on Zigbee radio.
The built-in temperature sensor is quite helpful for laying down certain routines.
The sensor has improved over the years. Now the sensors of Amazon echo plus can easily understand various accents including Indian accent and accidents of other regions.
Cons
The exterior fabric that is present on the surface of the body is not washable at all. It can catch dirt, but you are unable to wash it out.
The Alexa app is still lacking some efficient features, and hence it needs improvement.
2.    Amazon echo dot (third generation)
Amazon Echo Dot third generation has a new and improved smart speaker comparing to the previous models. It is best known for 360-degree sound control and quality.
Features
Alexa Voice control for Hindi and English Language
Alexa Voice control for managing smart home devices like light, geyser, AC, water pump, air purifier, etc.
It has got four in-built microphones to enhance the audibility.
Streaming millions of songs is feasible and simple.
Pros
The design of Amazon echoes dot has a fabric exterior which is quite impressive. The overall structure is entirely customized and looks like a burger.
The model has about 1.6 inches long the speaker. The speaker is about 30 to 40% more potent from his predecessors and has more clear vocals.
The price is quite affordable. Even we can say that the cost of this model also remains unchanged.
Cons
There is no USB port due to which the limitation of the model is quite high.
The streaming services support, especially for Indian, is quite limited.
Cannot be the best under its price range.
3.    Apple HomePod
Apple HomePod is unique by both its design and features. It is best known for Siri shortcuts and make/receive phone calls. Let us explore its features.
Features
Siri voice control for managing home devices. You can just say, 'Hey Siri, turn on the kitchen lights from the home app'.
Siri voice control for ordering food from your iPhone's smart food delivery application.
Flawless apple music support
Sending and reading text messages from your iPhone
Controlling HomeKit devices such as lights and AC.
Pros
The design is quite refreshing. It is cylindrical and is available in about two colours.
The sound is quite good as compared to other models.
The whole model is quite sensitive, and due to this, it is quite convenient to carry. Anyone can easily alter the volume just by tapping the device.
Anyone can use it for various purposes. Apart from just playing music, it can also carry multiple commands, including voice-over commands like Siri.
Cons
The sound is quite good but comparing to other models of different companies; it needs improvement.
It is not compatible with all the devices.
Not much cost-effective.
You might also like to explore the SpikeBot Smart Home Features
SPIKEBOT: THE ONE-STOP SHOP FOR HOME AUTOMATION IN INDIA
Which is the Best Smart Speaker for Smart Home Control?
Comparing all the parameters and efficiencies, undoubtedly, we can state that Amazon echo plus (second generation) is the best among all the three. This home automation device due to its various features is one of the best smart home automation systems which are available at affordable rates.